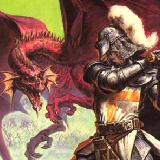 Stick in the Mud
Good Player Guide
---
Please click on the level category you wish to view

[Levels 1-5] [Levels 6-10] [Levels 11-15] [Levels 16-20] [Levels 20-30] [Levels 30-40] [Levels 40-50] [Levels 51-60]
---
General

Welcome! Stick in the Mud is a very good mud for a beginning player due to its excellent social atmosphere. However, experienced players typically don't want to help out utter newbies. Therefore, the best advice would be to do some reading. Where do you start? Type `help' to get a listing of help topics. By typing `help <topic>' a writeup on that topic will appear. The Immortals have spent quite some time to develop a comprehesive help guide, so its worth your time to read some of them. I would definately suggest reading the following topics: train, practice, experience, death, wimpy, and autolist.

Before fighting anything, turn on autoloot, autosac, autogold, and wimpy. There are help files on each of these commands.

NOTE: Eventually I would suggest reading all of them when you have spare time.

Equipment
Areas

These are some of the easiest levels to get due to the Mud School. This is where you are placed when you begin the game. Go from room to room, reading the signs. When you reach the training room, type `help train' if you need more info, and `help practice' in the practice room. The general rule of thumb for training is to get con and wis to 18 if possible before anything else. The reason for this will become apparent as you play more. The only thing you should practice initially is your primary weapon skill.
After you gain a few levels, make sure you continue to train stats and practice skills/spells. Other good areas for low levels are: Smurf Village, Gnome Village, Dwarven Daycare, and the Mob Factory. If you don't know where these are, ask someone or look at the map that is in your inventory.

General

By now you should have a general idea of where some of the easier areas are in and around the city of Midgaard. At level 5, you will notice that you no longer are allowed into Mud School. So where do you train and practice? You train at the sailor who is 2s, 3e, s from Market Square in town. You will need to practice spells/skills at your class' Guildmaster. Both of these locations can be found on your city map or by asking players of the same class. When in doubt, ask someone. Players at SitM will typically bombard you with help when you ask for it, but don't nag. There is a difference between asking for help when its needed, and being a pain in the arse.

Equipment

There aren't any drastic equipment changes made during these levels. However, at level 10, you may want to buy chainmail equipment at the armourer if you have the coin.

Areas

If you want to continue fighting where you have been that's fine. There are still several areas that might be worth checking into if want to bother, but I've found that sticking to the Ensighs and hobgoblin flunkies get me through these levels fairly well; just boring. I would suggest buying a map of Thera from Melancholy's Maps if you plan to do any exploring. The store is located west and north from Common Square in town.

General

By now, ensighs don't give you too awfully much, and are very boring. You might be able to get some experience from Fourth year ensighs, or students. These are found past the west door in one of the Ensigh Rooms.

Equipment

I would suggest getting a problem set for leveling purposes, as well as a pair of onyx bracelets.

Areas

Being good really sucks at these levels because everything is too easy or too hard. If you think you can handle them, you might try the succubus and nightclubbers in the Pandemonium Cafe. Its location can be found on the map of the city, but once you are at the Chaos monster, you will have to wander around til you see the Night monster. Once there, type `exits' and one of them will be the Pandemonium Cafe.
If you can't handle those, your only real alternative are the small hobgoblins located south and west from the West Gate of the city.
NOTE: The small hobgoblins will attack when another one is attacked. So try to find a room where there is only one or two there, otherwise you might find yourself fighting six or seven.

General

By now things are picking up, and you should be leveling more consistently. Some important pieces of equipment are availabe now, so you need to go pick those up.

Equipment

Most are found in Lenny's House: a leopard skin sash, a pair of farside amulets, a farside bible, a smart-looking book, a crown of human flesh, dancing shoes, a pair of myron's rings (lenny's emblem ones), and barney's t-shirt.

Areas

I'd suggest to continue fighting in the Pandemonium Cafe since they will get considerablly more easy as you gain levels. If you wish some adventure, try the invis Avatars that are down there as well. They have sanctuary and you will need 'detect invis' or the yellow potion in order to see them.

General

These are in my opinions the boring levels to go through due to repetition.

Equipment

To complete your wardrobe, I suggest a few more helpful pieces of equipment: gauntlets of ogre power, sceptre of might, sapphire spiked shield, stone boots, diamond arm plates, and copper bracelets from the brass dragon's chest. The purposes of these pieces of equipment is to primarily raise your +hit/+damage roll bonuses. Some people go for extra armor, but at this level you should be getting divinely armored already so I focus on hitting more often, and hitting harder.

Areas
Pandemonium Cafe probably still yields decent experience, but it will get boring. The next area is Hell, and if you don't have transporation spells already, I would recommend that you start saving up to get them. I wouldn't start going to Hell until upper 20's to low 30's depending on your class. The easiest things there are coins and bloody parts.

General

I enjoy these levels the most, because you are powerful enough to do respectable damage, but you still know you will get more powerful.

Equipment

During these levels you don't really need to get any other equipment other than arborian chainmail at level 35.

Areas

Concentrate your efforts to Hell. Primarily bloody parts and pot pies. I would suggest gating to them, otherwise you have to flee past the guardians. There are fairly close together so you can rack up some major experience in a close range.

General

These are the levels where you tie any loose ends. Your stats should be maxed out, you should have all the leveling equipment you need. Trains can be saved up and traded in for more skills or spell groups, and practices can be converted to trains if you want. These also tend to go by slower since you are primarily killing the same items over and over, while others are trying to do the same thing. So, spend some time socializing or helping lower levels.

Equipment

As far as equipment goes, at level 45 you will need to pick up a pair of sapphire or copper bracelets which will greatly increase your hit/dam rolls. Pirate rings, a pegleg, and a talkative parrot can also assist you in that category.

Areas

Same ol', Same ol'. Basically good aligned people are restricted to the Hell area. Hell, however, is multi-leveled so there are a TON of things to fight IF you can handle them - the problem is finding them without dying. Most on the first level is easy enough, but as you go west and south you will gradually run into harder things.
HINT: The famous Stanley can be found by gating to `weed' and going north and east usually.
The second area you can scope out is the Pirate Ship wich is east of New Thalos. Typically this can be level 30's as well, but I usually don't go there until the 40's levels so that fewer things are aggressive.

Level 50

General

Level 50! Well, you've made it to the pinnacle of mortaldom. This is absolutely the best place if you are only wanting to help people and explore the rest of the mud.

Equipment

There are several equipment changes that you will need to undergo in order to become all powerful. Most of the equipment you'll need comes from the pirate ship area. Most of the equipment is invisible so you need `detect invis' or a scroll to get it, and that is stuff off of the assassin. You'll need a pair of assassin's cloaks, an assassin shroud, and a pair of assassin rings. Some people like his boots and rabbit foot, but I don't use em. Also, off of Captain Amos you'll need to get his hat and his boots.

Areas

Along the south wall on the main deck of the pirate ship is a crack in the wall; you'll need `pass door' to get through. Inside you'll find the assassin, and he is tough when he has his dagger, but by level 50 you should be able to handle him with sanctuary. If you have disarm, maybe you can get lucky (makes the fight a ton shorter). Captain Amos can be found on the upper deck of the south part of the ship. Again, if he has his katana, you'll have your hands full.
Since you're fully equipped, I'd take a stab at areas you otherwise wouldn't have done. You should be pretty safe in any area other than Halcyon. If you get bored with level 50, this is where you need to go. Ask others to group with you so if you die you won't have to do the CR alone.

HEROES

Congratulations!! You are now considered an Immortal, meaning that you basically no longer associate with the mortals on a regular basis. You've put in your time killing, so now put in some time being killed. There are various levels within the Immortal hierarchy, and you're currently on the low end of the totem pole, but there are some useful help topics you should read up on : wizhelp, jobs, clarifications, and rules. Eventually, you'll need to get rid of your assassin equipment especially since it doesn't repop as often - not enforced too much tho.
New Commands & Privilages: Not many. Basically you get to view the immortal channel which mortals can't see 'help immtalk', and you are able to be legally killed by other immortals.
Advice from other heroes:

1. Take the abuse, it will eventually stop, and its mostly good-natured fun.
2. Make new friends and take time to socialize if they are willing to.
3. Explore Halcyon and other areas you haven't visited.
4. Get other heroes together. There will be plenty of time to waste- might as well be with new friends.
5. Run some quests and ask friendly IMMs if you come up with a good idea.
6. Don't complain about not getting a promotion. You never know when they will come if ever, so don't ask - its annoying.
---
At least
Stick in the Mud good-aligned players have checked this page out.
---

Home Page

Sitm Page

Player Index

Personal Page

Rules
---
Feel free to send me suggestions for additions or deletions. This is meant to benefit beginning and experienced players at Stick in the Mud, so anyone who fits those categories can add their comments.

This page was last updated on February 2nd by Illusion: Stick in the Mud